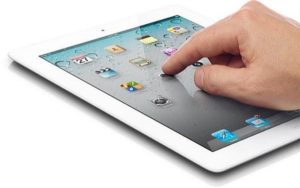 What happens when you smash the screen of your new iPad Air? Do you buy a new one? Unless you are a teen billionaire, you are likely to go for tablet repair services. One of our friends recently dropped her tablet Gorilla-glass first on the pavement. Since it was without cover, the screen took all the impact and was smashed to smithereens. Although the device was working fine, it will difficult to see the apps and the home screen, so she switched it off and started looking for repair options, like any sensible human being. However, she was not expecting to find this –
Manufacturer repair
She went to the Apple store closest to her office since that is what made the most sense. She wanted the repair done ASAP. Apple stores guarantee the replacement of broken parts of all iPads within a reasonable time. Upon inspection, she heard that the cost of repair would be around $600! This is also the base rate for any repair and replacement.
If you are using Kindle from Amazon, you might be a bit luckier. Amazon replaces all broken Kindles after any screen, battery and charging damage. Since these kinds of damage do not fall under warranties, you can return yours for a new one!
Third party repair
This is the most common second option every iPad owner and other tablet owners go for. Every brand store will remind you at least once that third party repairs are not reliable. That is true if you do not know what you are looking for. Our friend found many reliable iPad repair services, online. They were charging between $100 and $200 to change the screen and restore all functions.
How to pick the right third party service?
Stop by their testimonial board and review pages to see what their clients are saying about them. Read their declarations and find out if they are using original parts from the company. http://www.actionlinkwireless.com/ has a collection of do's and don'ts for all readers who are looking for a reliable third-party repair service.
Why should you go for repair services?
Unless you are using Apple's flagship products, you may not see much sense in fixing your gadget. Buying a new model might even cost you less if you switch to a Chinese brand. New tech seems more lucrative than repairing old ones.
So, let us tease out something more than just cost –
Does your gadget have sentimental value?
In many cases, we see people walk in with Moto G first generations for repair. It is not because they cannot afford a new one, but because, they want to hold on to their first Android Acquisition.
Do you want to contribute to your environment?
Buying new gadgets is a natural choice for most millennials. However, repairing an old device is an environmentally friendly option. The moment you choose to fix, you add one less e-junk on the planet. You will also save significant amounts of metals.
If all households went in for repair instead of buying new gadgets, the USA could save billions of dollars each year.