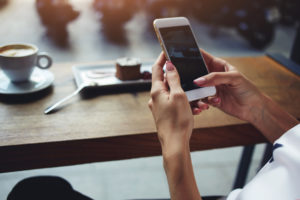 Touch screens allow us to instantly access entertainment, information, and productivity apps with the flick of a finger. Unfortunately, with that same flick we also expose our phones to oil, dust, and bacteria. In fact, studies show that a smartphone can be filthier than public toilets, shoes, and kitchen counters. Giving your phone a good rub down every now and then is important in warding off the offending fauna. But how do you safely–and effectively–clean your phone?
Invest in a Microfiber Cloth
Tissue paper, paper towels, and rough cloths can cause tiny scratches on the surface of your phone. Over time, these scratches can interfere with the sensitivity of the screen, making it sluggish or more difficult to use. Instead, look into purchasing a microfiber cloth to clean your phone. Microfiber cloths are softer than most things you could use and are also lint free, making them more suited to wiping away grease and grime without damaging your phone.
Disinfecting
The problem with disinfecting is most disinfectants can damage the sensitive coating on the screen. Also avoid presoaked disinfecting wipes because of the harshness of the chemicals, and their tendency to scratch screens. While it still isn't recommended, using an isopropyl alcohol and distilled water solution–with a microfiber cloth–can be effective in removing germs from the surface of a phone.
Other, safer, options include sprays designed specifically for cleaning such sensitive devices, though they do usually cost more. Another option, though probably the most expensive, is using a UV device to clean your phone. These devices utilize ultraviolet rays to safely clean, and often charge, your phone in as little as ten minutes.
Wash your hands
In truth, one of the simplest ways to keep your phone clean and free of bacteria is to wash your hands regularly throughout the day. It might sound simplistic, but according to the CDC this single habit is the most effective method of preventing the spread of germs from person to person. Similarly, hand washing prevents the transfer of germs to your phone. Remembering this one simple habit will greatly reduce the contact your phone has with bacteria and grime, making the cleaning process much easier.