Android Repair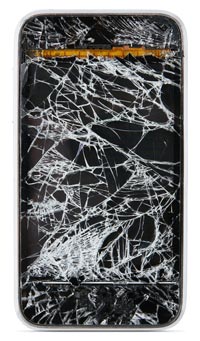 You love your Android smartphone and take it everywhere with you. You rely on it for everything from answering work emails to playing games while you're waiting in line. So when it breaks, you need it fixed right and fixed fast.
Phone Repair Done Right
Whether you have dropped your Android phone in water, cracked the screen, or are having problems with the charger, bring it in to Action Link Wireless. Our highly trained cell phone repair technicians will repair or replace any damaged parts and make sure everything is working properly.
We do all our repairs in our store, which keeps the prices down and means you get your phone repaired faster. Many repairs can even be done while you wait! All repairs are done with new parts, straight from the original manufacturer (OEM), which means they are made for your phone and will work seamlessly with your existing hardware. All OEM products now come with a LIFETIME warranty.
From Dents to Dunkings
Our cell phone repair services can fix a wide variety of problems including cracked screens, water damage, broken LCD, scratches, dents, and more. See our cell phone repair page for more details on common problems that we repair.
Not in Salt Lake?
If you can't bring your phone in to our store, you can ship it to us to be fixed. Simply fill out a copy of our Repair Request and mail it and your phone to us. We'll fix the phone and send it back to you.
We Buy & Sell Used Cell Phones
If your Android phone is damaged beyond repair, you can buy a used cell phone from us at a fraction of the price of a new phone. If your phone is still working but you want a new one, we also buy used cell phones. Come in to our store to learn more.