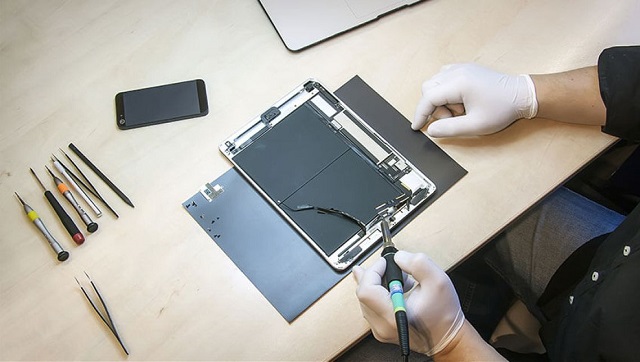 Mobile phones have become the most vital organ of every human being. With time, our flagship phones become old, slow and the system starts to gather rust. More often people want to repair their cell phones rather than go for an upgrade.
What are the benefits of fixing an old tablet?
Repairing should be an economic decision since modern cell phones tend to become costlier with each upgrade.
You can preserve and use old data without the need to update its format or storage.
Small damage like a crack in the screen or battery overheating may cause annoyances daily, but these are issues that experienced tablet repair services can fix in less than an hour.
If you are resistant to change, this is your best option.
An excellent repairing service can become your best friend in keeping your phone in working condition for decades.
What can tablet repairing services fix?
Small cosmetic errors to heavy-duty performance drop, a good service site can fix all problems you might be facing with your tablet right now. Most common repairs include –
Digitizers and screens
Power buttons
HDMI ports
Charger inputs
LCD damage
Liquid damage.
What brand of tablets need fixing often?
We offer a range of services for all current models. Our expertise and experience allow us to check and repair Samsung Galaxy, Kindle Fire, Nook, iPad and more.
What should affect the choice of repair services for your phone?
Three factors go into making this decision.
Price: what is the cost of the service the company is offering? Is there another company that can provide a better price for the same service? Will it cost you significantly more to buy a new phone? Ideally, the price should also include a 120-day warranty period.
Convenience: your company of choice should offer quick services. In the case of small damage, they should be able to deliver your tablet within 24 hours.
Reputation: check for online reviews, testimonials, declarations and their website before you choose a company. If your friends or family refers you to a company, research on them before you make a commitment.
Our cell phones and tablets carry our world. All our bank details, personal data and more are on our tablets. Your tablet repair service should be reliable enough so that you can trust them with your files. Check http://www.actionlinkwireless.com/ for a quick look at what a reliable table repairing service looks like.
What should raise red flags?
While choosing a service, you must check for the company details online. This goes for every service, no matter how insignificant it seems. In case there are –
No physical locations
An incredible (99 year) warranty on tablet repair and more
Terrible reviews from genuine customers
Add-on services. For example – they are mainly a jewelry store that also repairs tablets
No clear service charges
Advance payment irrespective of the status of your tablet
…you should be very careful about opting for that particular service.
Your tablet links you to your friends, social circles, and work groups. You have your favorite songs, books, work data and pictures on it too. Only hand over the charge of fixing your tablet if you can rely on the company and their services.