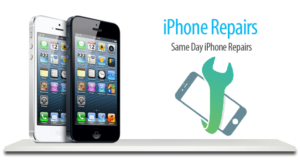 iPhones are more than simple communication devices. People save up for years to buy the latest and the smartest iPhones. The specs are enough to make all muscled up Android phones and computing devices sweat.
Why does every iPhone owner need a dedicated service center on speed-dial?
So what happens when an iPhone drops from your hand? Your heart stops beating for a couple of seconds, isn't it? Even with high insurance, there are a few types of mobile damage insurance will not cover. Moreover, even if the insurance does cover it, it is challenging to find a service that can do it for you reliably.
iPhones are an investment for many. Therefore, a cracked screen or damaged LCD is more than a few annoyances to them. For Android phones and Windows phones, getting a same-day delivery is quite smooth. With iPhone, everything is costly. Most registered cell phone repair services under Apple proprietorship are exuberant too.
What is a cause for concern?
However, hundreds of cell phone repair services are cropping up all over the internet. They claim to fix your iPhone at a fraction of store service charges. This does little to soothe our agony since it raises questions about the legitimacy of their claims.
iPhones have a significantly different circuitry as compared to other phones. Only trained professionals can fix internal problems.
Even with LCD damage, only a few services can provide the right quality of display that matches the iPhone standards.
The charging ports of all iPhones are significantly different from common Androids. Servicing or replacement is a challenge unless your service center has the right equipment.
OS of iPhones is niche. If you are facing any software problem, you may need to take it to an Apple store for a thorough check. If your phone is quite old and Apple is asking for a fortune (as they mostly do), check out Actionlinkwireless.com for a range of iPhones they repair exclusively.
How to know your service center of choice is right?
A few things can tell you oodles about your servicing company –
Their website: you should check their website to see client testimonies. If they have a local shop, check them out on Yelp for ratings and reviews. Google is also resourceful in giving you honest reviews about businesses like these.
Distance and convenience: The store should be close by. They should be able to fix your broken phone within a reasonable amount of time (excellent time being that day!).
Cost: your repair should not cost you more than the phone. The cost should also include a 120-day warranty with written certificates from the servicing company.
Reputation and references: find out what your friends and family are saying. It is easier if a company is local. If you live near the Intermountain Baptist Church, Utah you must have already heard of the Actionlinkwireless repair service, so have your friends and family. Asking for their reviews is often an enlightening process.
Always check the company repute and ratings before giving your phone up for servicing. You are risking exposing your data to complete strangers for a while, and you should only do so when the service is reliable and trustworthy.